Sama Club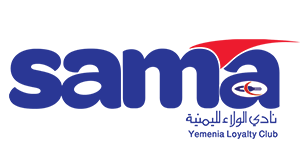 Get Rewarded For Flying
Sign Up
Gold Card

Silver Card

Bronze Card
Earn Miles

Earn up to 3000 points for your first flight as a Sama member -Be the first to hear the every latest news and promotional fares and enjoy special benefits and offers . An opportunity to enhance your travel experience while availing benefits and travel services , thus making your trips more rewarding.

Spending Your Miles

Free excess baggage .

How To

With your Sama account number and pin code you will have access for your online statement and be able to change your personal details, claim the missing flights in your statement, Sama Terms and Conditions and many other activities through the web address .

Just visit our website :

https://ffiy.loyaltyplus.aero/loyalty

Thank you for joining yemenia sama club , wishing you support and your loyalty continous flying with Airways of Yemenia and invite others to join the club.

With greetings of team sama club.